Our season starts on Saturday, January 9, 2017.
***ALL TEAM MEMBERS MUST BE REGISTERED WITH FIRST ROBOTICS COMPETITION PRIOR TO KICKOFF***
Register now so you don't miss out!
Registration with FIRST Robotics Competition is rather convoluted. Please follow this step-by-step guide to get signed up with the LCC MavBots!
Step 1:
Go to
https://my.firstinspires.org/stims/ParentDashboard.aspx
and click Register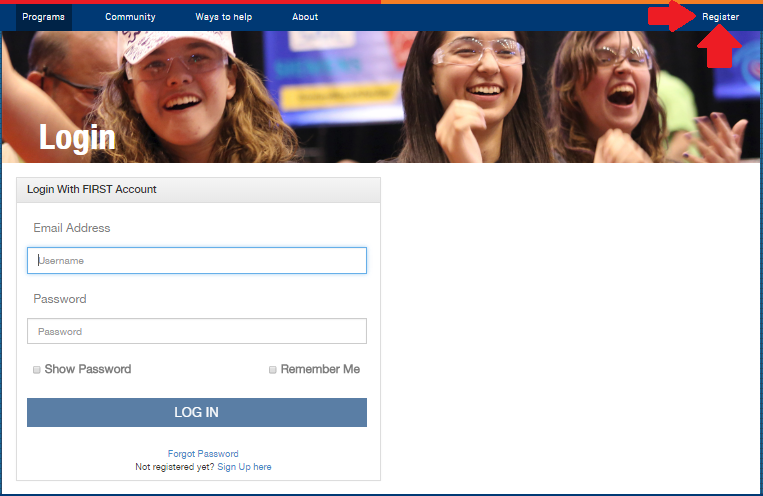 Step 2:
Parent creates an account first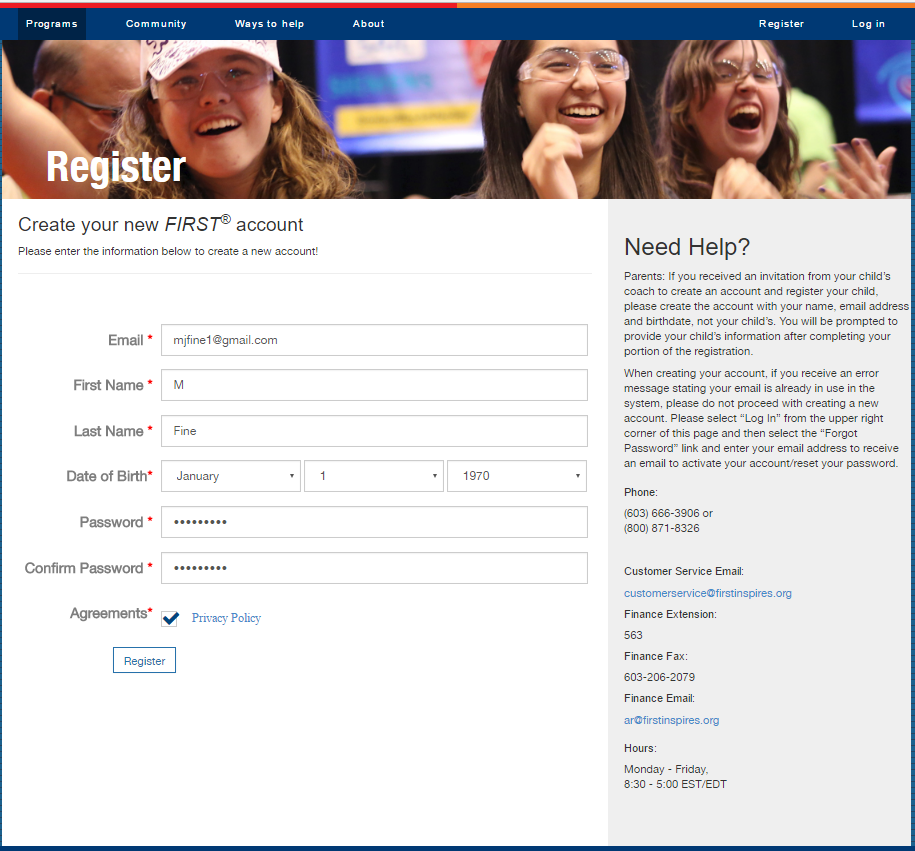 Step 3:
The next screen that shows up after you click "Register" will say "Email Confirmed" but it is NOT ACTUALLY CONFIRMED. Go figure.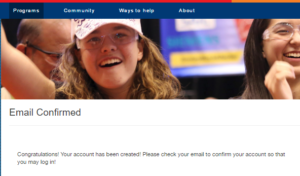 So check your e-mail for a message like this and click the link to "accept your account":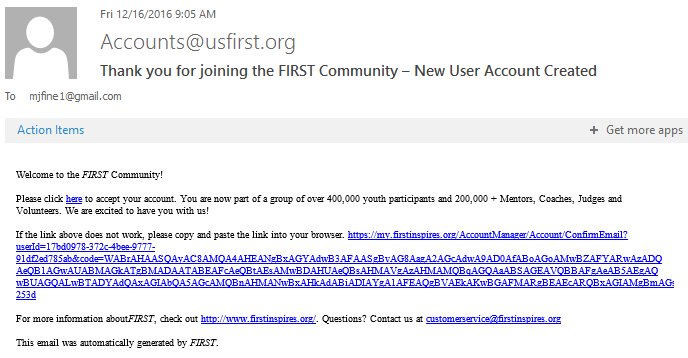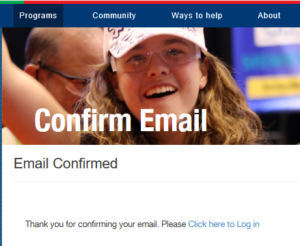 Step 4
Parent logs in with your new account using e-mail address and password from above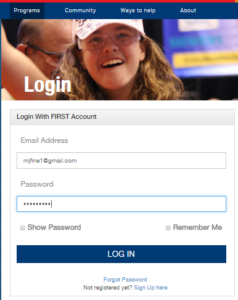 Step 5
Click on "Complete Youth Member Registration"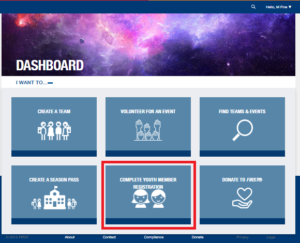 Step 6
You'll be taken to the Student Registration system called "STIMS". Click on "Edit/View" to complete your Parent Profile.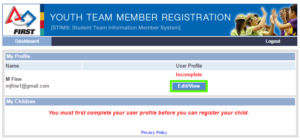 Step 7
You'll need to fill out more information, specifically your home address and a telephone number. Click "Save" when done.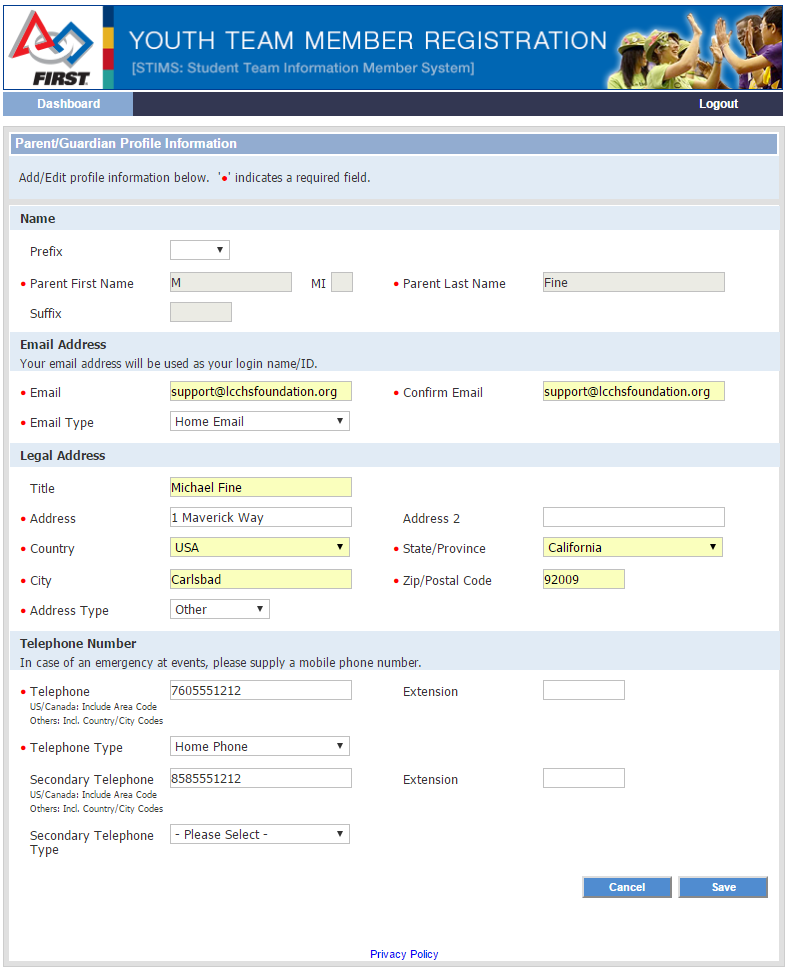 ***The FIRST site has had some problems so you may get an error like the one below — just click SAVE again ***

Step 8
Click on "Add Youth"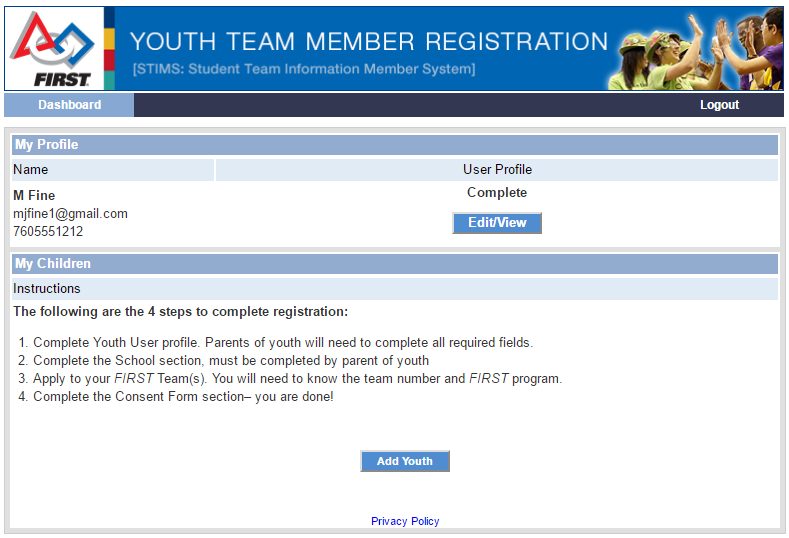 Step 9
Enter your student's birthdate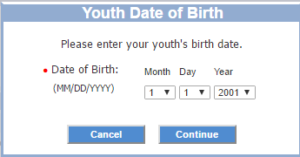 Step 10
Fill out student information and click "Save Account Information"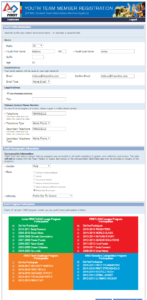 Step 11
Complete "School section" by clicking "Edit/View"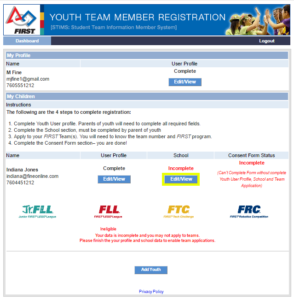 Step 12
Choose "Public/Private School", then postal code 92009, then click "Search" Choose "La Costa Canyon High". ***First incorrectly lists LCC as Encinitas, CA***
Fill out remaining required questions and click "Save"
Step 13
Click "Apply to FRC Team" under the FRC logo: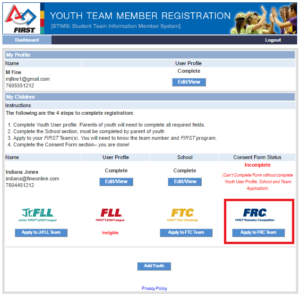 Step 14
Enter our team number "5514" and click "Apply to Team"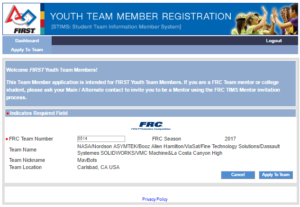 Step 15
You will receive a confirmation message. Click "Ok" — we're almost there!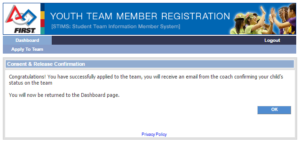 Step 16
Click "View/Edit" under "Consent Form Status"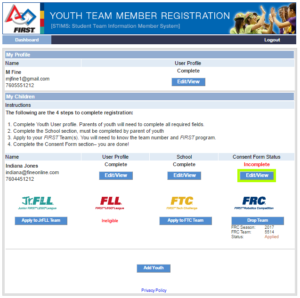 Step 17
Read the consent form, then click "Sign Form"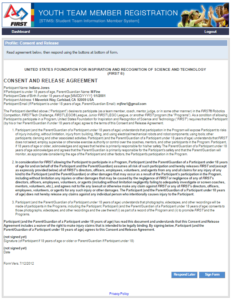 A pop-up will appear to confirm your decision to sign the consent and release form. Click "Ok"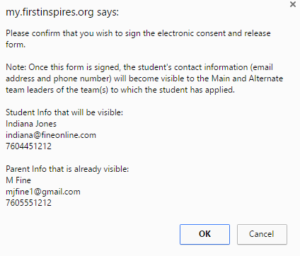 Step 18
Congratulations — you're done!