Our season starts on Saturday, January 9, 2017.
***ALL TEAM MEMBERS MUST BE REGISTERED WITH FIRST ROBOTICS COMPETITION PRIOR TO WINTER BREAK***
Register now so you don't miss out!
Please follow this step-by-step guide to get signed up with the LCC MavBots!
Step 1:
Go to
https://my.firstinspires.org/AccountManager/Account/Register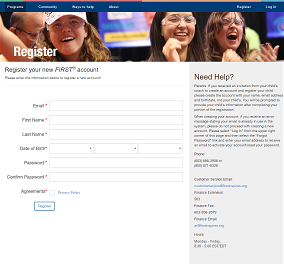 Step 2:
When you hit the submit button, FIRST will send you an e-mail that looks like this: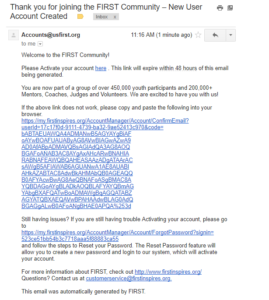 Please click on the link to activate your account.
Step 3: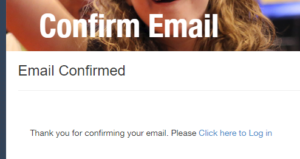 Click on "Click here to Log in"
Step 4
Parent logs in with your new account using e-mail address and password from above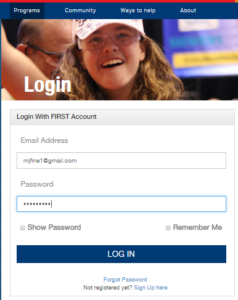 Step 5
Click on "PARENT/GUARDIAN – YOUTH" then click the "ADD A YOUTH" button.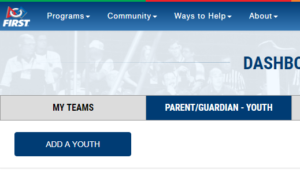 Step 6
You'll be taken to the Student Registration system called "STIMS". Click on "Edit/View" to complete your Parent Profile.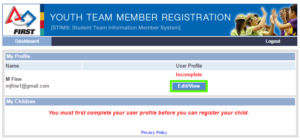 Step 7
Fill out the Youth Profile and accept the terms at the bottom, and click NEXT.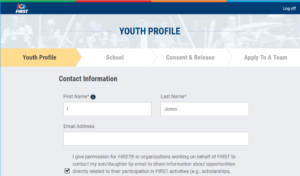 Step 8
Click on "Add Youth"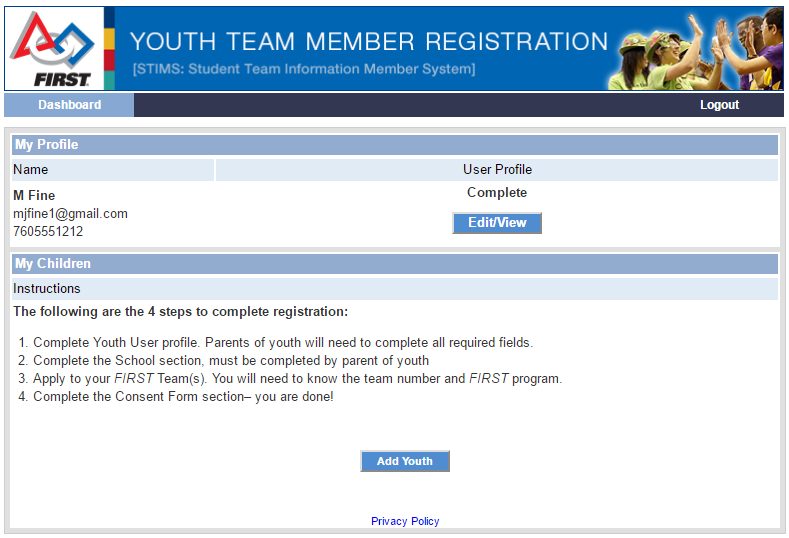 Step 9
In the first box, select "School" and in the second box ("PUBLIC/PRIVATE SCHOOL") select "La Costa Canyon High"
NOTE: you do not need to enter a Student ID number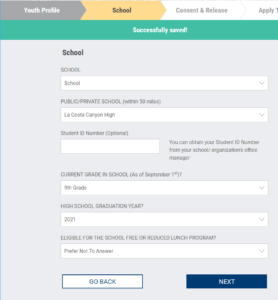 Click "NEXT"
Step 10
Accept the Consent and Release Agreement
Step 11
In Step 1, select "FIRST Robotics Competition (Suggested ages 14-18)
In Step 2, enter "5514" as the team number
Click "APPLY"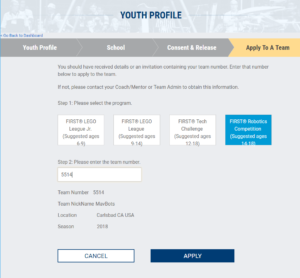 Step 12
CONGRATULATIONS! Your application is complete. You should see the message below. Thanks for joining the LCC MavBots!